On December 10, 2021, at University of Finance – Marketing (778 Nguyen Kiem street, Ward 4, Phu Nhuan District, Ho Chi Minh City), Phuc Thinh Export Import Investment Corporation (PTEXIM CORP) participated in the Signing Ceremony cooperate in promoting human resource development, supporting education and students of the University.
Every year, more than 400,000 bachelors graduate. Along with that, the unemployment figure is nearly 200,000 bachelors. According to the General Statistics Office, in the first nine months of 2021, the number of unemployed people of working age was about 1.3 million, an increase of 126,500 over the same period last year.
The issue of improving the quality of university training in accordance with actual society needs is an important task of the education sector, which urgently needs support from many other businesses. Therefore, PTEXIM participates in this meaningful program, has a long-term cooperation with the University of Finance – Marketing. Attending the Signing Ceremony were the Board of Directors, representatives of 20 businesses, press agencies and staff of Faculty, Departments and Centers of the University.
PTEXIM will coordinate to organize the program of practical participation, professional approach, good professional practice, … for mass training courses, high quality, international, specific to School ; Participating in thematic reports, developing training programs, introducing jobs, organizing career orientation seminars; Supporting training activities, giving suggestions to develop curricula in the direction of application implementation; Support scientific activities such as: assessment and acceptance of the topic, scientific research on the topic…; Create a visit to the conditions, the basis of arrangement, experimental guidance on the contents and processes of business management and operation for students to have a deeper insight; Coordinating in implementing seminars and workshops on professional experience and sharing necessary skills for students…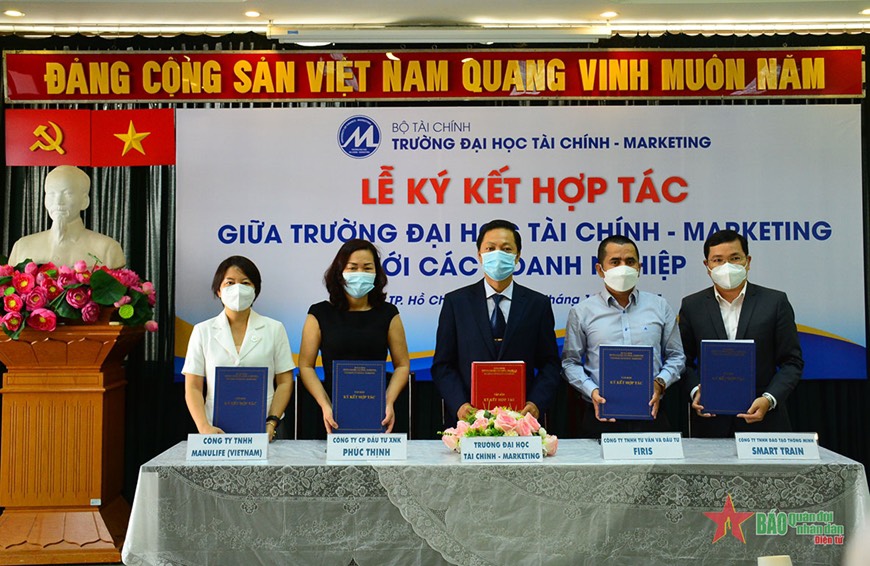 At the Signing Ceremony, PTEXIM awarded 10 scholarships to 10 disadvantaged students who knew how to excel in their studies as a spiritual gift and encourage.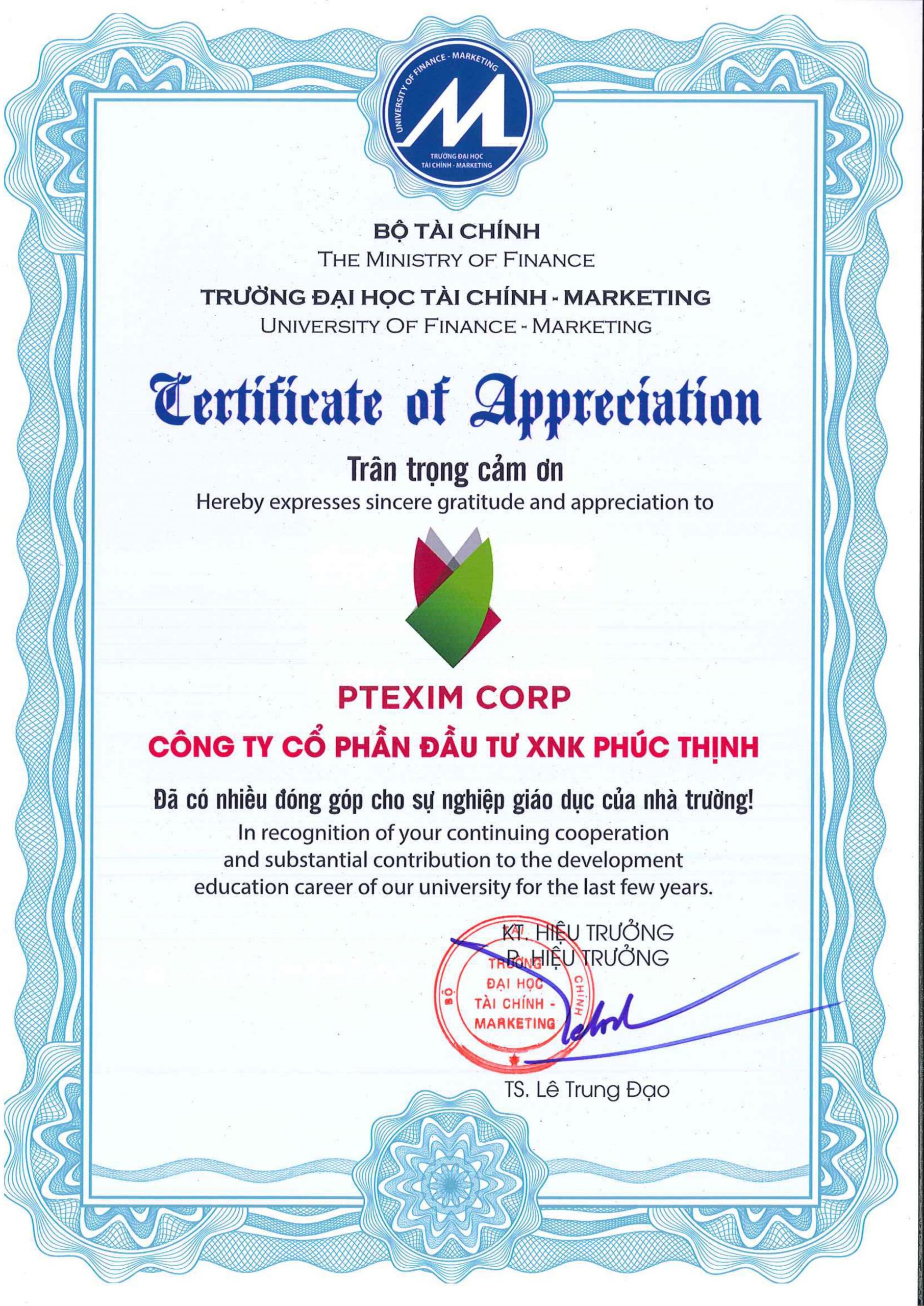 In recent years, the Vietnamese education system in general and higher education in particular has changes and reforms to approach and catch up with the regional and world education system. However, the quality of university training is still limited, the number of graduates who cannot meet the needs of the labor market is still quite high. Therefore, the interest from parents, organizations and the whole society hopes to contribute to bringing positive changes to higher education as well as improving the quality of human resources in the future.