On July 15, 2021, after a year of efforts and dedication, Phuc Thinh Import-Export Joint Stock Company (PTEXIM) was officially awarded the certificate of recognition of agricultural standards by the prestigious international organization Rainforest Alliance. Sustainable business is valid for 3 years.
Accordingly, more than 213 hectares of pepper material area for an estimated output of 733 tons has met 05 strict principles on effective planning and management system; biodiversity and natural resources conservation; improve the economic – human welfare; sustainable livestock production (cattle certification scope) and 119 strict criteria for crop nutrition management, farm…
To achieve this result, PTEXIM has implemented many meaningful programs and activities accompanying with 100 farmer households in Dak R'lap and Dak Song districts (Dac Nong province) such as organizing technical training seminars good agricultural practices on pepper; technicians visit each farm to survey and give specific advices; education to raise awareness of green farming; cost support, commitment to purchase products…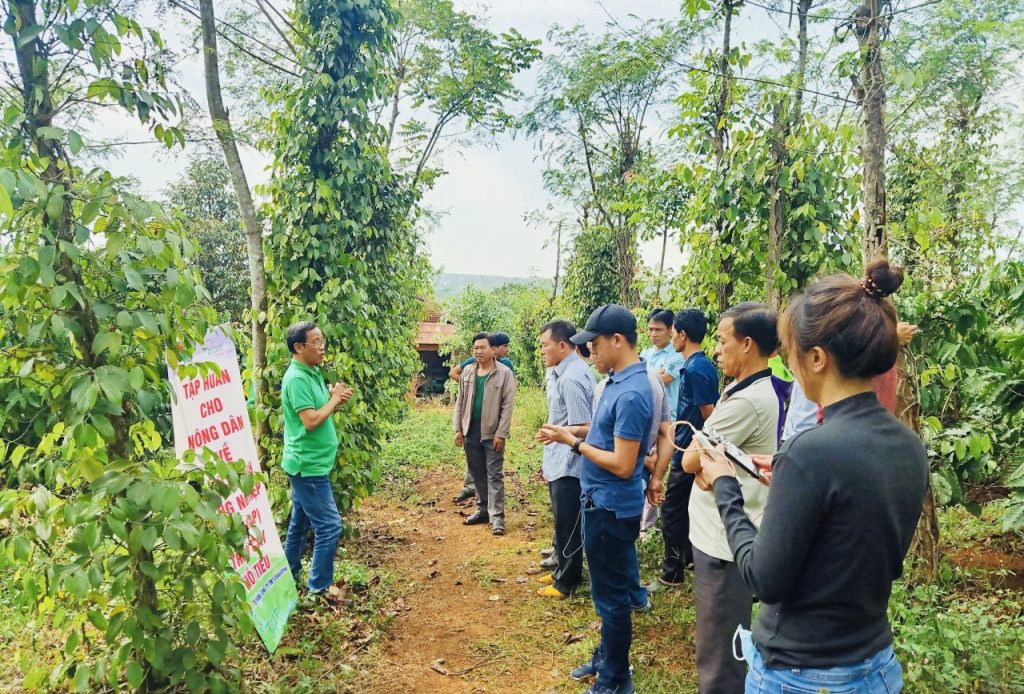 PTEXIM deploys many practical activities to support farmers
The Rainforest Alliance (RFA) is known as an NGO (Non-Governmental Organizations) that conserves biodiversity and ensures sustainable livelihoods by transforming farming practices, businesses, and consumer behaviour. Till now, more than 70 countries and 5,000 companies have implemented Rainforest Alliance, this certified product is recognized by 170 countries, including demanding markets such as the US, Europe… At the same time, there are about 2, 3 million farmers and 6.8 million hectares of land participate in the program and are certified for environmental sustainability in forestry, agriculture, and tourism.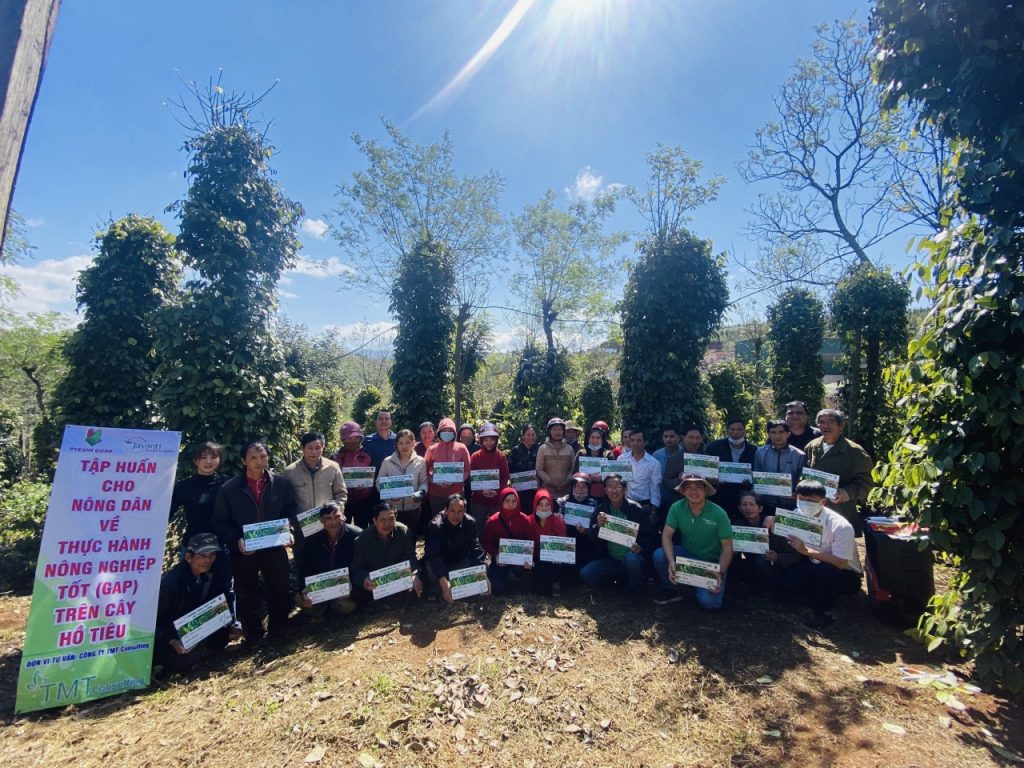 Rainforest Alliance certification recognizes efforts to develop sustainable green material areas
Rainforest Alliance certification is re-evaluated every year, it requires very high responsibility of each organization and farmer household. PTEXIM will continue to be consistent with the goal of developing sustainable raw material areas, raising the value of Vietnamese pepper quality in the international market, increasing income – stabilizing livelihoods for farmers who have a long-term commitment pepper. PTEXIM has also embarked on a project of high-grade organic pepper material area, constantly improving product quality for the mission of providing green – clean products – for public health.