Vietnam is going through the most complicated days of the Covid-19 epidemic with the number of new cases increasing every day.
In the spirit of "fighting the epidemic like fighting the enemy", control is not only the responsibility of the frontline medical doctors, but also the common mission of all society. At the center of the epidemic, Phuc Thinh Import-Export Joint Stock Company (PTEXIM) besides strictly complying with the Government's epidemic prevention and control regulations to ensure the safety of production and business activities, PTEXIM also participates in many meaningful volunteer activities to share responsibility with the community.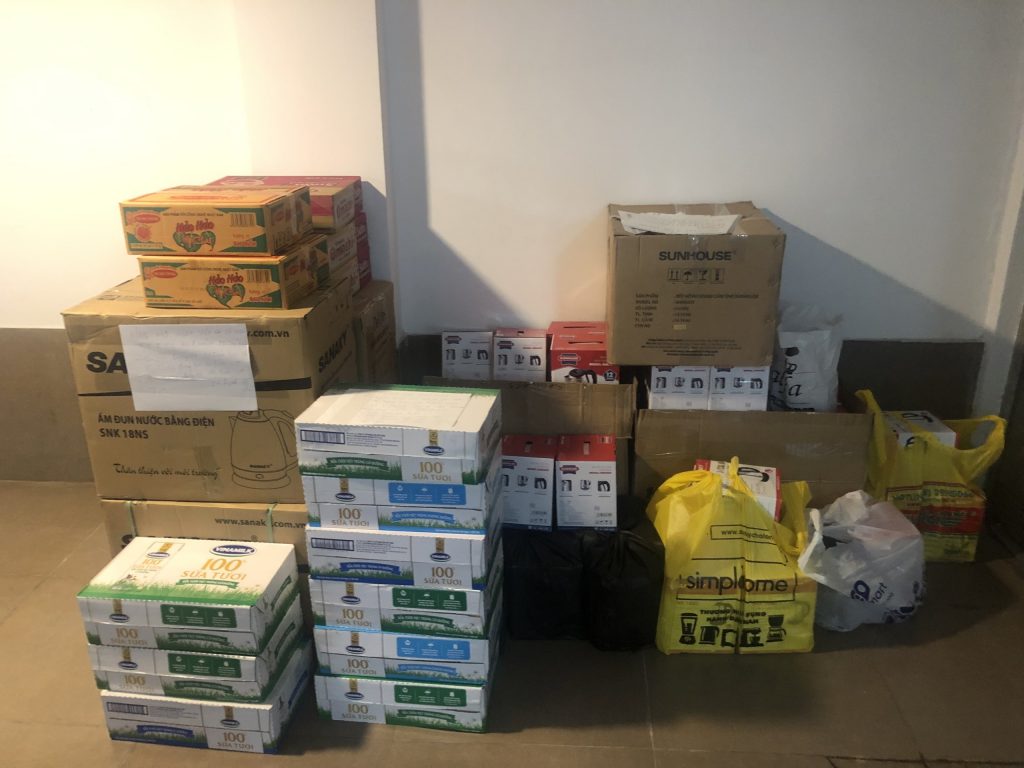 Sharing help in epidemic is businesses's society responsibility
Accordingly, PTEXIM has supported many necessary equipments for field hospitals for Covid-19 patients treatment such as protective gear for doctors and nurses; folding bed; instant noodles; super kettle; milk… In addition, PTEXIM also donates cash to prestigious voluntary organizations and individuals to buy necessities to support many difficult situations due to job loss, in the blockade area…
Nearly, PTEXIM has organized production activities according to Directive 16 and applied measures to strongly strengthen the implementation of social distancing by the Chairman of Ho Chi Minh City People's Committee, adhering to the principle of "3 at the spot" (On-site production – eating at the spot – resting at the spot) and ensuring "1 route – 2 locations" (Only one route to transport workers from the production place to the worker's residence) ). This is an effort to maintain the dual goal of disease prevention and economic promotion and development. PTEXIM has arranged 02 main groups of personnel: an internal production team and a shipping or external work group. These two groups work independently, in parallel, without contacting each other to ensure maximum disease prevention.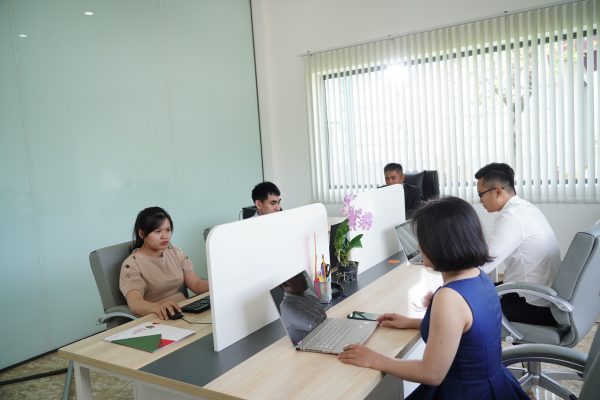 PTEXIM ensures working condition for employees and worker
In addition, PTEXIM pays special attention to health issues, creating living conditions and motivating employees during the stressful epidemic period. In addition to organizing 3 meals a day with a rich and nutritious menu, PTEXIM also arranges comfortable accommodation for workers at the factory, ensuring clean and cool living conditions.
As an bussiness which always aware of responsibility to the community, PTEXIM will continue to accompany and contribute to the fight against Covid 19.