Strengthening international exchange and cooperation, contributing to affirming the brand value is an important goal in addition to the task of constantly improving and enhancing the quality of products and services of Phuc Thinh Export Import Investment Corporation, (PTEXIM CORP) in the 5-year development plan from 2020 to 2025.
In May 2023, PTEXIM participated in two major world fairs in the food and beverage industry: THAIFEX Anuga Asia 2023 and PLMA's World of Private Label International Expo 2023, where they displayed and introduced their products.
Two major events in the food and beverage industry
Accordingly, THAIFEX Anuga Asia – the leading comprehensive food and beverage expo in Asia – will take place from May 23rd to May 27th, 2023 at the Impact Exhibition and Convention Center in Bangkok, Thailand. This year, the exhibition will cover an area of 130,000 square meters, including 11 exhibition halls with over 5,500 booths from more than 3,000 companies (1,200 of which are Thai enterprises). It is expected to attract nearly 70,000 visitors from 120 countries.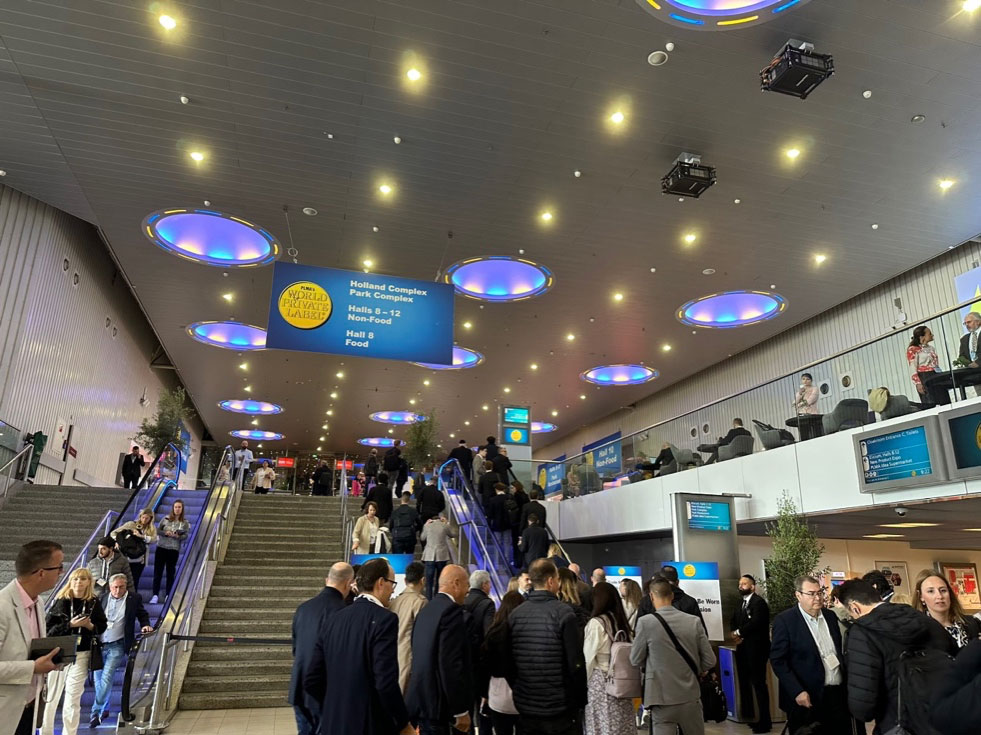 Reputable international trade shows are where large business from all over the world come together
Regarding PLMA's World of Private Label 2023, which takes place on May 23rd and 24th, it is an important event to promote and boost exports of goods to the Dutch and EU markets. With a 36-year history, PLMA is organized by the Association of Private Label Manufacturers, representing over 4,000 member manufacturers worldwide. It is a meeting place for retailers and manufacturers to seek new products and ideas to develop their own brands and labels. PLMA is also known as the largest trade show organizer exclusively promoting private label brands for manufacturers. This year's exhibition has the participation of over 2,600 businesses from 70 countries and territories, with nearly 300 specialized product areas. PTEXIM is one of six Vietnamese food companies participating in this exhibition.
Enhancing connections and increasing value
With a diverse range of high-quality products and exhibition booths at international trade shows, PTEXIM always attracts the attention of many customers and partners. In particular, many unique products have received positive feedback, opening up many new business cooperation opportunities.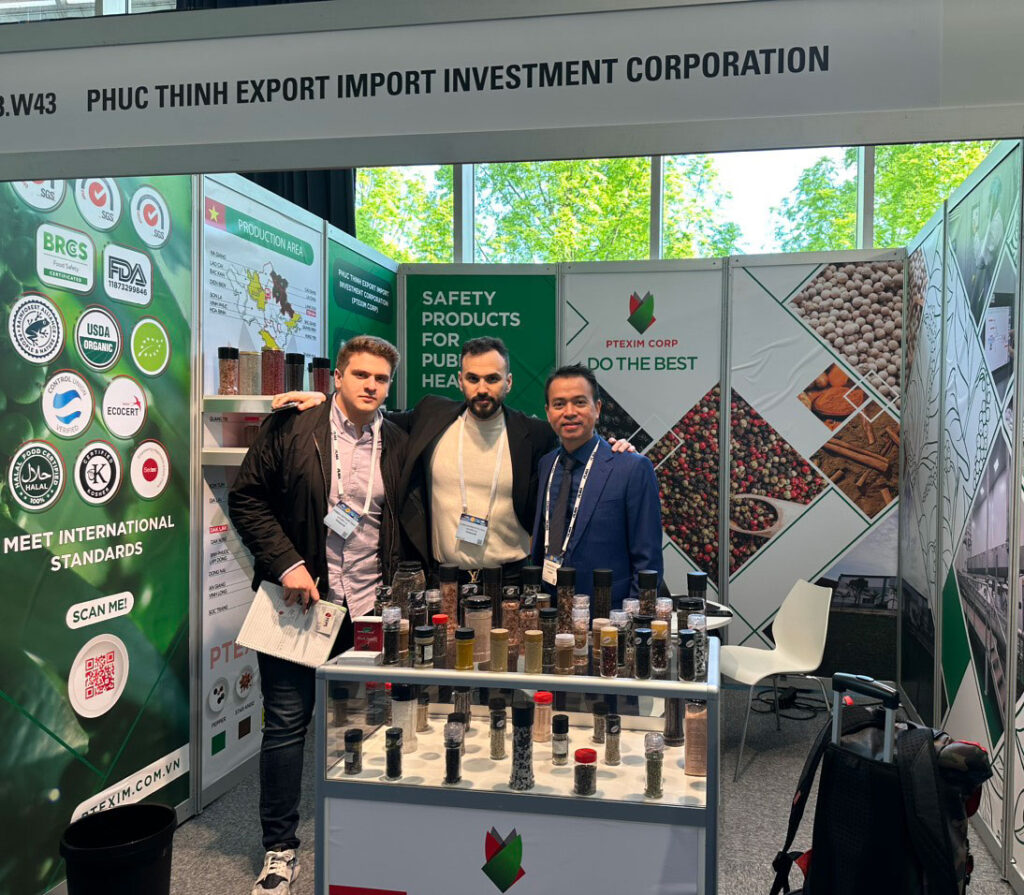 PTEXIM's products have been highly appreciated by customers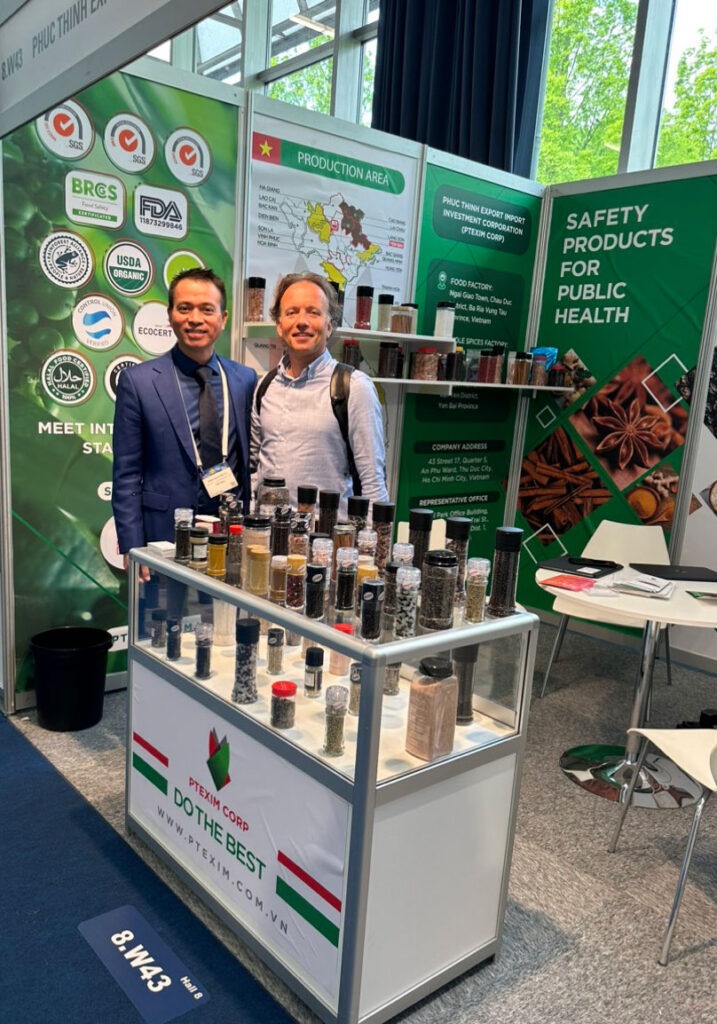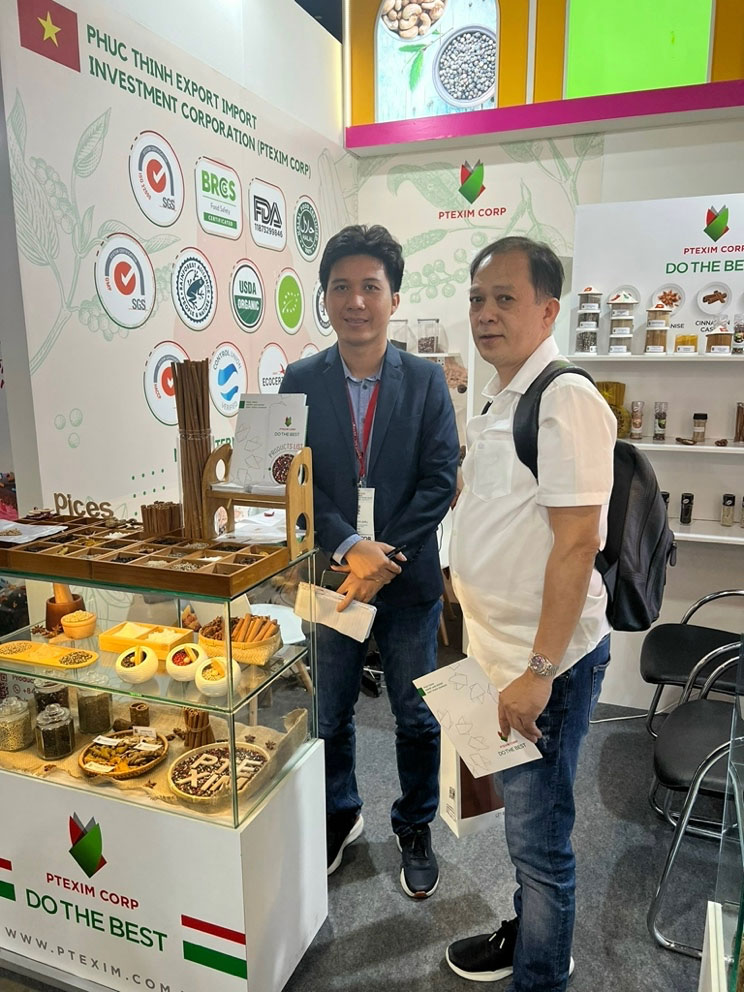 Directly evaluating market demand and consumer psychology helps enhance competitiveness
Participating in reputable international trade shows is also an opportunity for PTEXIM to directly evaluate market potential, demand, and customer psychology, thereby enhancing competitiveness and brand value. In the last six months of 2023, PTEXIM plans to continue participating in other important trade shows such as Great Food Expo (Chicago), Food Ingredients Europe (Paris), Sial (Paris)…