From July 16th to 19th, 2023, the community of scientists, business people, and processors in the food industry gathered at McCormick Place (Chicago, USA) to participate in the annual Event and Exhibition IFT FIRST organized by the Institute of Food Technology (IFT).
IFT FIRST 2023 – Portrait of the future food system
This year, IFT First provided a more comprehensive and in-depth view of the future of the food industry with the theme of Innovation in Crisis: Can we prove a sustainable food system in the future? With increasing demand for protein use; clean labeling solutions, which require changes in the formulation of packaged products but still meet standards for enhancing nutrients, shelf life, flavor, and composition; developing a sustainable food system, reducing food loss… are considered the leading trends today.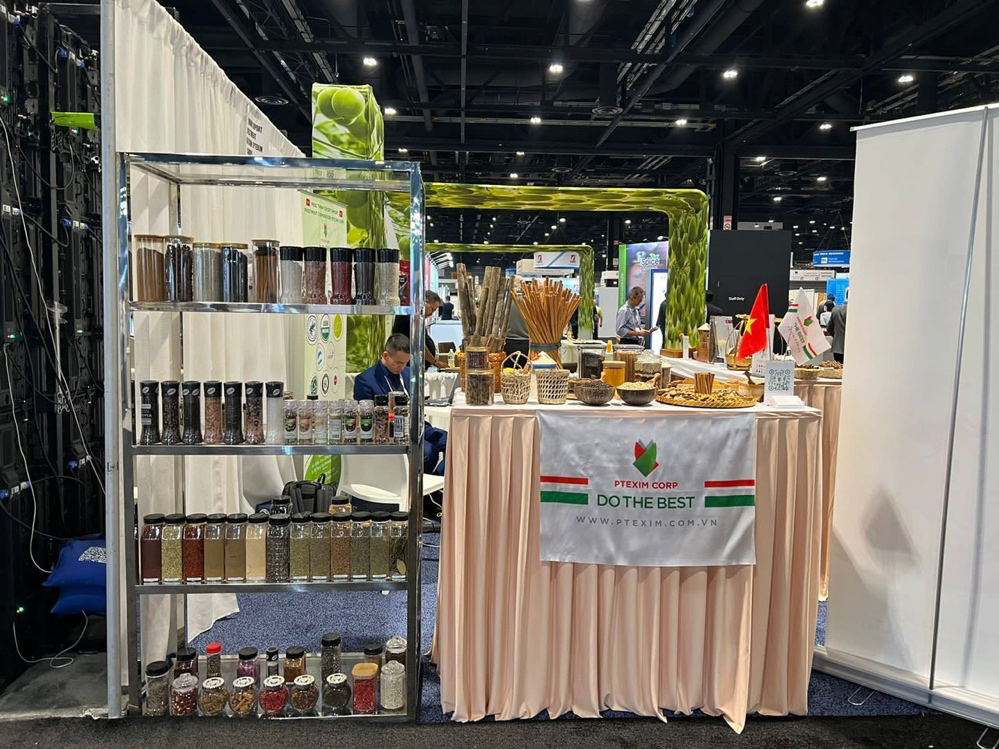 IFT First 2023 is one of the largest food events in the world
Accordingly, the largest B2B food innovation exhibition in North America is estimated to attract more than 15,000 attendees, nearly 2,000 companies/brands exhibiting, deploying many strong networking activities, Business FIRST sessions on the exhibition floor, typical 20-30 minute presentations on ingredients-trends-applied science…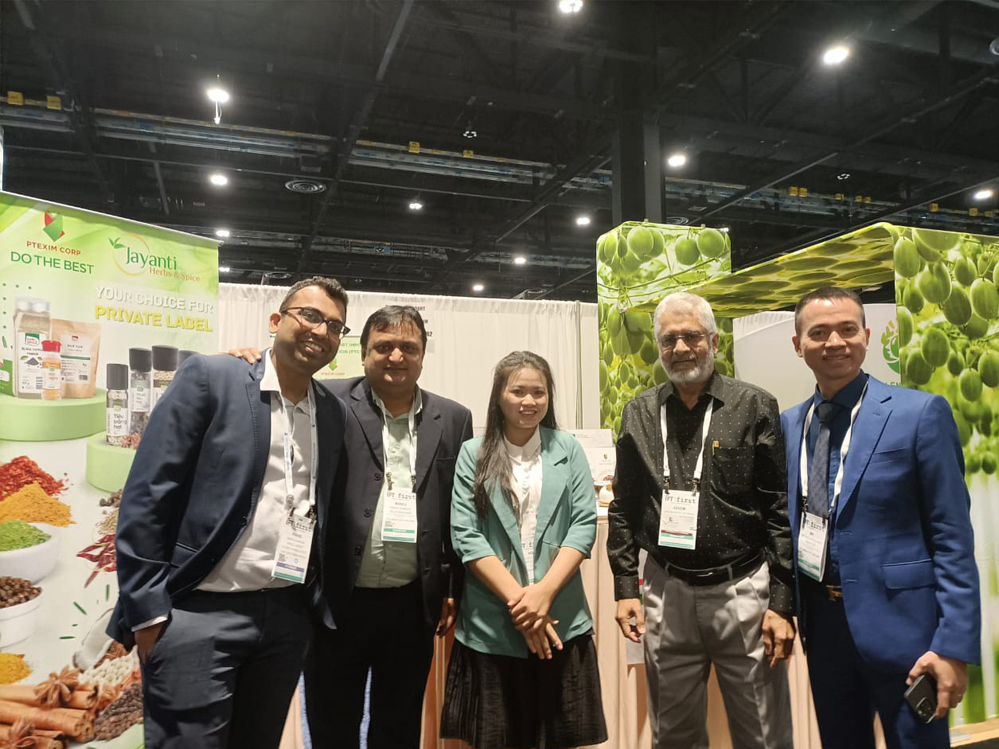 The leading B2B food exhibition opens up many opportunities for global connections
Ms. Christie Tarantino-Dean, CEO of IFT, confirmed that "IFT FIRST is one of the most important food events in the world because it brings together visionary leaders who guide the global transformation of food supply and provides a unique platform to share advanced ideas, demonstrate modern food system solutions."
Promoting business strategies in line with new trends
To maximize the time connecting with potential global partners and directly witnessing innovative and modern food technology solutions, Phuc Thinh Export Import Investment Corporation (PTEXIM) participated in exhibiting and introducing typical products at IFT First 2023.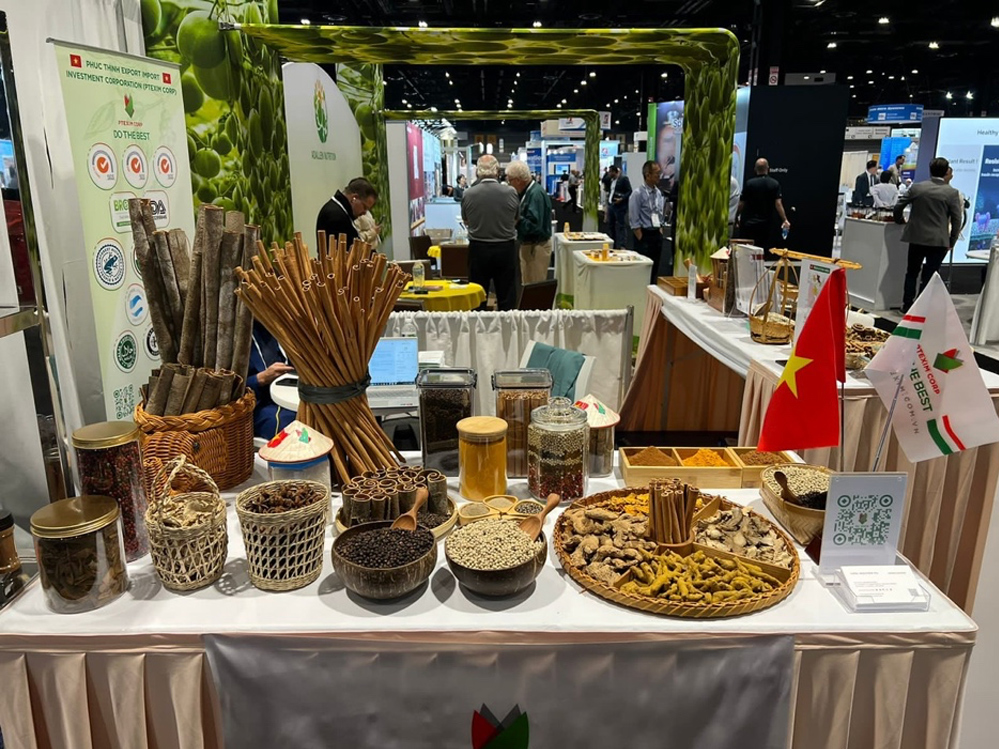 The PTEXIM booth carries a strong Eastern cultural imprint
In addition to meeting and exchanging with many customers around the world, PTEXIM also visited, tasted, smelled, and experienced many unique product lines in the spice industry, constantly learning and improving current products to meet the increasingly high demands of consumers.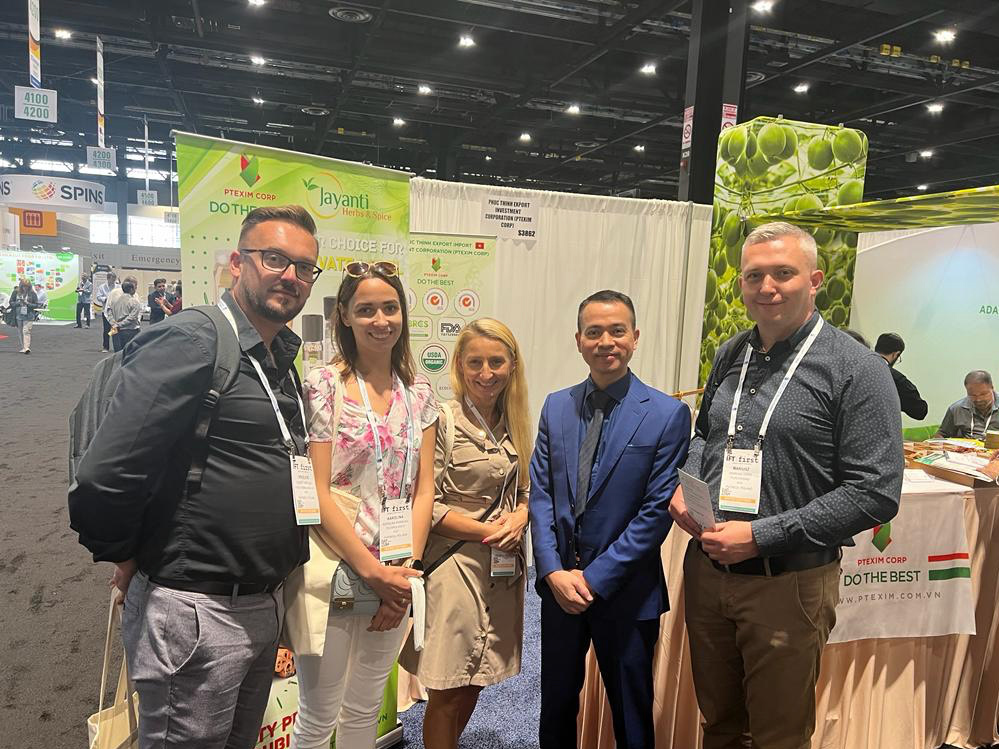 Keeping up with trends and enhancing competitiveness is an important task for sustainable business development
Keeping up with new trends and enhancing competitiveness is an important task for sustainable business development. At IFT FIRST 2023, the PTEXIM booth showcased the distinctive Vietnamese culture, providing an exciting experience for visitors. Especially, the diverse product system of black pepper, cinnamon, star anise, ginger, turmeric… suitable for various purposes. Every time participating in international exhibitions, PTEXIM always strives to contribute to affirming the position of the Vietnamese spice industry in the global market.