As one of the leading spices exporters in Vietnam, PTEXIM always strives to bring the best benefits to the parties involved in the value chain. With positive business results and true fulfillment of commitments with credit organization, PTEXIM was honored by the Vietnam Bank for Agriculture and Rural Development (Agribank) and Vietnam Maritime Commercial Joint Stock Bank (MSB) recognized as a customer with a credit & a reputable exporter.

There are two banks that have a long history, holding a large position as well as an important influence in the Vietnam financial system. Agribank is the leading state-owned commercial bank in Vietnam and a key role in the banking system which the State holds 100% of charter capital.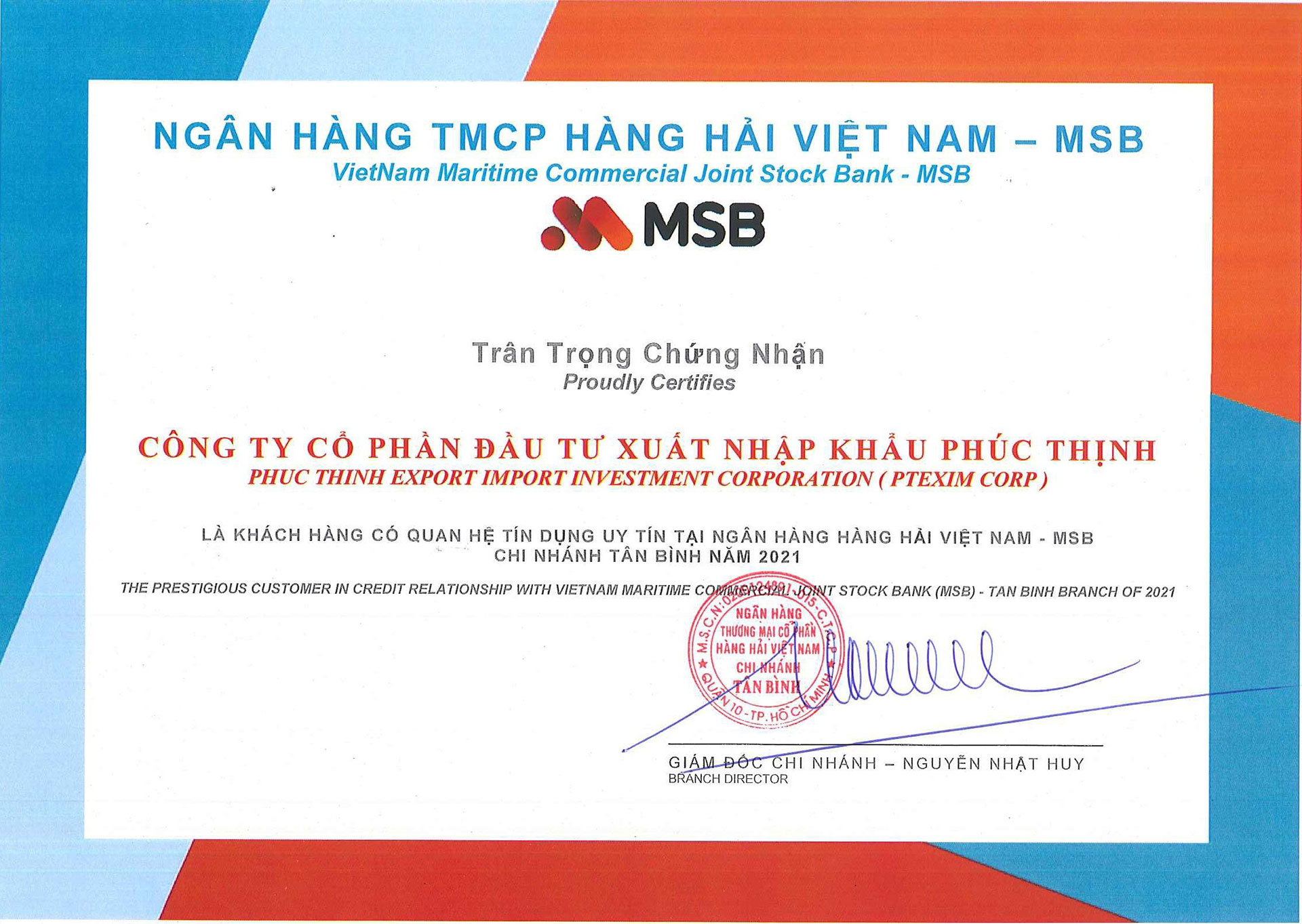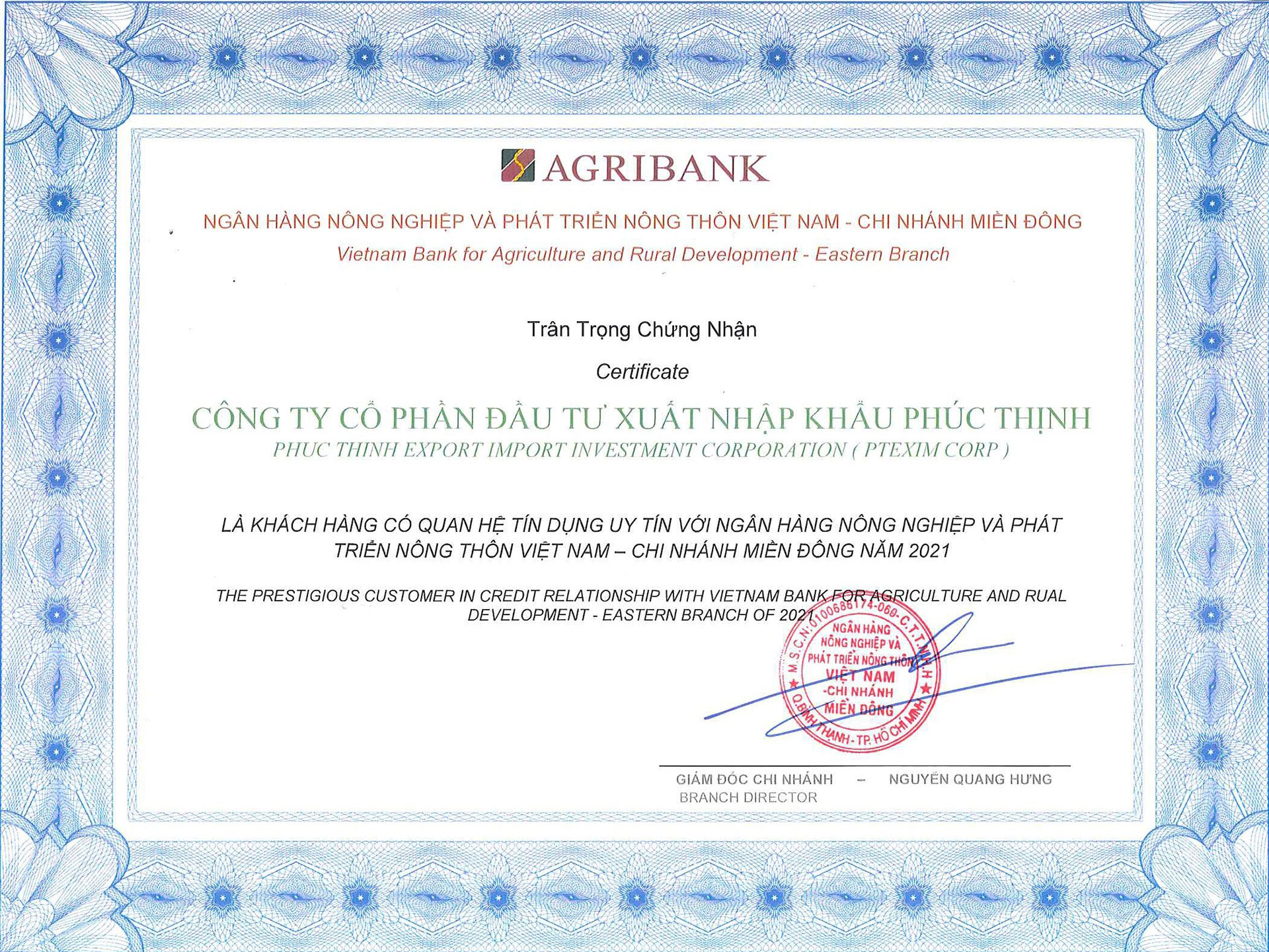 The recognition from two major credit organization is a worthy result for maintenance according to the business mission which is the responsibility, not the benefit of PTEXIM 
Regarding MSB, the first joint stock commercial bank was established (1991). Moody's assesses the Bank's baseline credit rating (BCA) at B3.
To be recognized by these two Vietnam banks, PTEXIM has met many strict criteria in terms of credit limit, liquidity time, safe balance, fast working capital – prestige, using flexible capital… Mr. Nguyen Quang Hung – Director of Agribank Eastern Branch said: "PTEXIM is considered a long-term strategic customer in the field of agricultural product export, together with Agribank development cooperation".
The year 2021 is almost over, 2022 opens with many new plans and challenges. With a spirit of solidarity, enthusiasm, PTEXIM CORP will strive for the benefit of Consumers – Customers, Partners – Farmers – Employees – Shareholders and the Community.