Social responsibility (CSR) is considered a part of bussinesses values, over the years, PTEXIM has been trying to participate in many activities to contribute meaningful values to the social community, and continue to pursue the goal of sustainable developing.
Business activities have to company with social responsibility, which is a must-have morality. PTEXIM not only ensures and increases benefits for all parties involved in the supply chain such as workers, farmers, consumers, partners – customers, shareholders… but also prioritizes to promote issues on product improvement, environment, community activities. In addition, social PTEXIM's responsibility is specifically defined including legal environment, working environment and community that the business is related.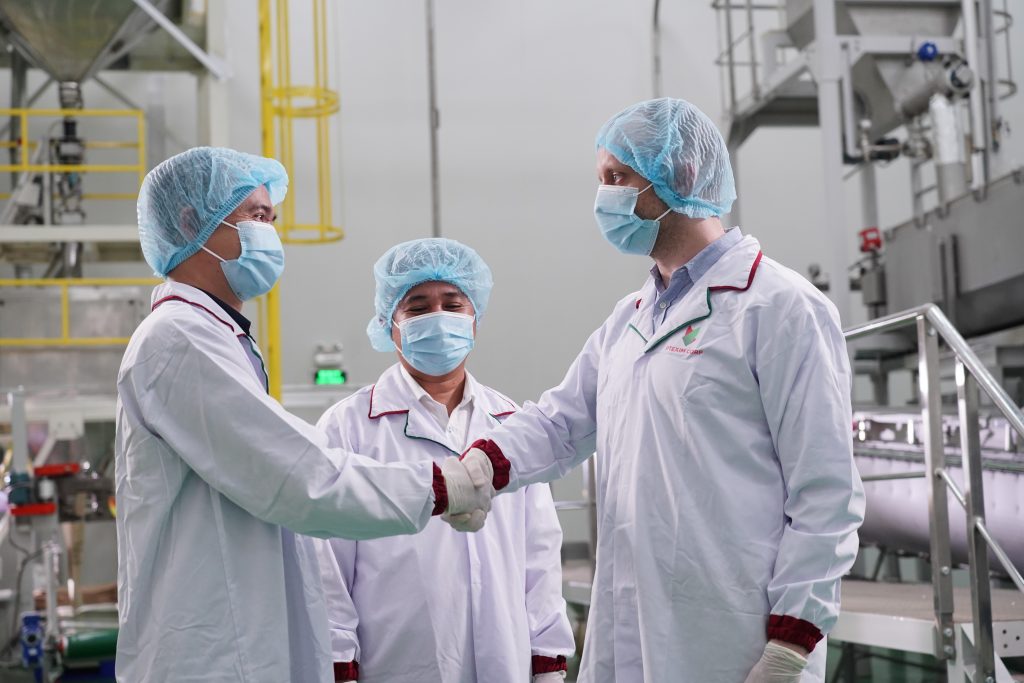 PTEXIM has been trying to participate in many activities
to contribute meaningful values to the social community
Recently, PTEXIM has joined hands to donate for the Vaccine Fund of COVID-19 Prevention, contributing to share with our country to serve the activities of purchasing and importing vaccines, researching, producing vaccines for people. Previously, PTEXIM has donated expenditure to buy necessities to help flood compatriots in the Central of Vietnam, sponsored scholarships for poor students to overcome difficulties, etc. Periodically, on the last Thursday of June and December, all PTEXIM staffs quit to participate in social projects: collecting waste, giving gifts to disadvantaged people, visiting orphanages…
PTEXIM also feature the values brought to society through responsibility in developing, producing and consuming safe products, minimizing the impact of products on the global environment, developing organic raw materials, cost and new farming techniques supporting for farmers, such as the Rainforest Alliance project. Then, introducing environmentally friendly products, safe production, reducing emissions, improving waste management efficiency, using green energy sources – deploying solar power on the roof at PTEXIM factory.
PTEXIM is aware of global business that generating profits is using natural and social resources. Therefore, we are always responsible for using that resource most effectively, without affecting the environment – society as well as compensating the used resources for the community. We're trying to make the balance between corporate interests and social benefits, this is also the basic of a bussiness and an economy to survive and develop in the global market for a long time.